DATE: Saturday, December 18th, 2010
TIME:
* Meet at 2:30PM
* Walk at 2:45PM sharp – do not be late!!
* Please do not arrive before 2:15PM
LOCATION:
We are meeting at our usual meeting point of the fountain outside of Sam Goody, near Horton Plaza. This is the corner of 4th and Broadway, in downtown San Diego.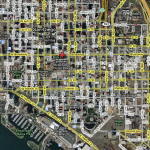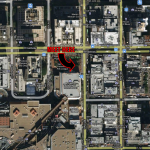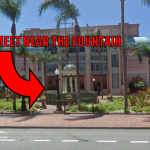 [click any image to enlarge it]
DETAILS:
* Have an obnoxiously garish seasonal sweater? A Santa hat? Elf shoes? Extra tinsel and/or battery-operated lights? Wear 'em! Holiday attire is very strongly encouraged for all participants. We want our zombies looking festive while we carol through the Gaslamp! Even if it's something as simple as draping yourself in paper snowflakes :D
* Please come dressed and made-up as a zombie (no masks). If you need makeup/supplies, please visit Gypsy Treasure in La Mesa, and tell 'em the zombiewalk sent you! They are big supporters of the walk :)
* First 20 zombies to show up between 2:15PM and 2:30PM, in holiday attire, and show proof that they are registered as an organ donor (either ID/license or printout from Donate Life California) will receive a goodybag and limited edition 2010 ZombieWalk:SanDiego holiday ornament! We've given different ornaments out every year since 2007, so don't miss the opportunity to add to your collection! Rumor has it that Zombie Santa may be attending!
* We will also have ZW:SD t-shirts available – you can either pre-purchase them online (email us for details) or get them there. Save on shipping and get one for the favorite undead in your life! Proceeds from t-shirts go toward planning our 5 year anniversary event during Comic-Con 2011. We have sizes small through 2XL.
* We ask that you please familiarize yourselves with the walk guidelines, before arriving at the walk. This is important to make sure we have a walk that is fun and safe for everyone involved… and ensures our ability to continue holding zombiewalks in San Diego!
* As always, the walk is all-ages and free of charge to participate.
* Public transportation (SDMTS) is readily available in the area. There is also plenty of parking at various structures and lots nearby (Horton Plaza is free for a few hours, with validation, which can be obtained at specific parking kiosks throughout the mall). We strongly urge use of public transportation or carpooling.